Quick Links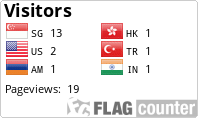 Central Management Team (CMT)
consisting of 8 level Senior staffs including adviser, One coordinator, One service coordinator, Two chief fund-raising coordinator and one coordinator of white cane production center, one coordinator of Vocational Training and Skill Development Center for the blind (VTSDCB) headed by Executive Director exists at National Office Dhaka and National Secretariat Khulna.
Fund-rising Team
4 coordinators and 8 Assistant coordinators consisting of 12 members headed by general secretary exist at National Secretariat Khulna.
Activities Management Team
Consisting of 22 members selected from employees headed by Executive Director exists at working areas the CMT make decisions and monitors on various issues at their respective working areas.
To make services available at doorsteps of target people, smooth functioning and implementation ease, NSBP has established district branches in the working areas which are supported by the District Branch Executive committee, Finance and Administration unit; Training unit; Logistic support unit; Monitoring Documentation and Evaluation unit Each unit is headed by a unit Head from the district Branches or national office it has also delegated management responsibilities, transparencies and effective participation in the decision making process. Currently, there are 46 staffs of different background work with NSBP under its on-going activities.
NSBP uses standard software for its computerized accounts management for ensuring accuracy and in accounting followed by a well-defined financial guideline. All procurement shall be done in line with the standardized procurement policy the accounts are audited by the audit firm enlisted by Government of The People's Republic of Bangladesh.